Competitions
Find out about all the latest competitions we have running in school
on this page!
To celebrate National Poetry Day write a poem on the theme of TRUTH.  You can write it by yourself, with a friend or as a class!
Find out more here.
Wimbledon Bookfest Young Writers' Competition 2019
Well done and good luck to everyone who wrote an imaginative story or poem based on the theme of     'The Island'.
Find more information here.
BE CREATIVE - BE IMAGINATIVE - BE UNIQUE
*     *     *     *     *     *     *     *     *     *     *     *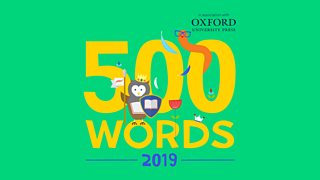 500 WORDS
Well done to the 52 children who entered the story.  Our school winners were as follows:
Leo for originality
Ellis for plot
Buddy for characterisation
Aysha for language
Rihanna for enjoyment
Highly commended: Frankie-Joe, Srivathson, Jahiz, Varsha
Find out more information on the official website here.
*        *        *       *       *       *       *       *       *       *       *       *
Read Mekavi's story that made it through to the second round of the 500 words competition last year... an impressive achievement!
*     *     *     *     *     *     *     *     *     *     *     *
Our Creative Writing club wrote some poems based on the theme of Freedom:
*        *        *       *       *       *       *       *       *       *       *       *